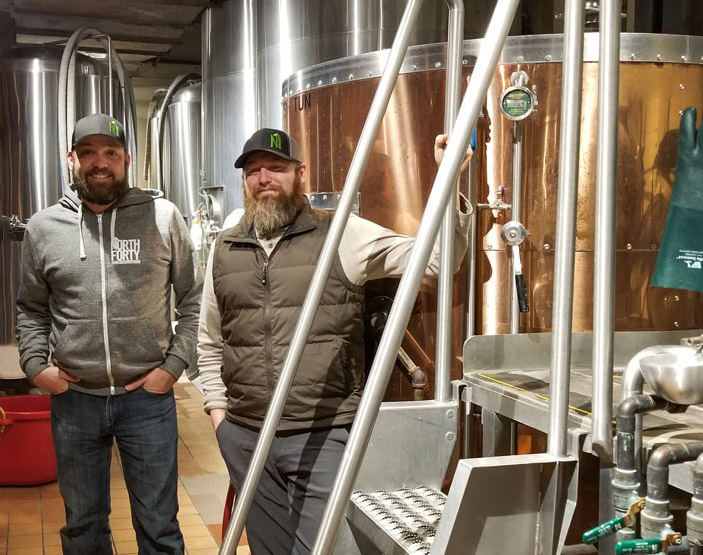 There is no place like home, or at least that is what we like to think here at North Forty Beer Company. When we decided it was time to launch the dream that was North Forty it only made sense to come back home to Roseburg, Oregon. Our passion for brewing flavorful, crisp beers and sharing them with our community led us to the Heart of Roseburg, the downtown district. At North Forty, we wanted a place for people to come together with friends and family where it feels like home. We love the Umpqua Valley and what it represents; hard work, family, and the beauty of the landscape that surrounds us. Those are things we think about when brewing each of our beers. We are happy to be back home and invite you to find your home away from home at North Forty.
Cheers!
RJ and Arin
Brewers and Owners
Join the Founder's Club
Support North Forty and receive exclusive perks for members only.